Hungary – Join us tonight at 19:40 CET for our LIVE rolling blog of the second heat of A-Dal 2016. See how we got on with the First Heat HERE
10 acts will compete for a place in the Semi Finals. You can watch the show live here at 19:40 CET and just refresh our page here to get the views, comments and strangely unique points of view from Phil Colclough of OnEurope who you will know from us here at Eurovision Ireland and his sparkling charm and witty repartee should keep you entertained… or bored to hell, who knows!!
We will also have the #MagicMic Award to present. Who will be the lucky recipient tonight?
The 10 Acts Tonight 
Driftin' -Passed
Szeretni fáj -Group'n'Swing
Colors -Anna Patai
Kinek sírjam -Maszkura és and Tücsökraj
Free -C.E.T
Gyoz a jó -Gergo Oláh
Love and bass -Laci Gáspár
Why -André Vásáry
Hold on to -Karmapolis & Böbe Szécsi
Who we are- Kállay Saunders Band
The results will be a combination of a Jury and Audience Vote where 5 entries will progress to the Semi Finals. The a sixth act will be solely picked by the televote from the non qualifiers.  This week we can see the draw order and it is shown above!
So sit back and get ready for Dr. Phil to give you his spin on tonight's Hungarian first heat of A-Dal 2016 – JUST REFRESH THE PAGE for the upto date comments – at your own risk!
Rolling Blog Begins at 19:40 CET
Evening all.  I hope that you are all primed and ready to go with this the second heat of A Dal 2016!! – I know I am!! – For once in the 2 years i've been covering this, there is a draw out earlier than live!! – As you can see below.
I have no idea why we are starting this telecast with people in stripy trousers dancing to a SWING song is anyone's guess.  Also as is traditional all of the 10 singers are now shown in no particular order!
The Jury is also announced and, for the second week running, it seems that Big Ron Atkinson is on the jury in all his medallion man glory (non Brits will have to check that reference out!!)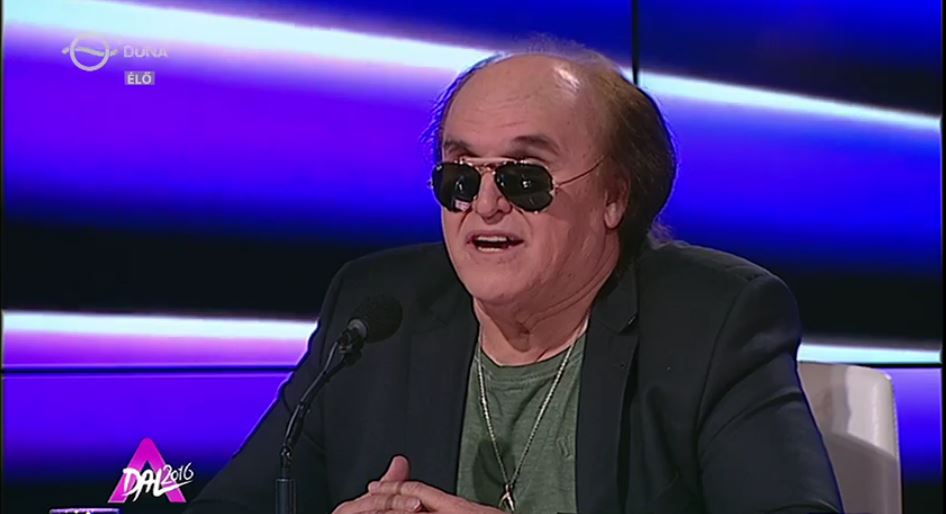 Song 1  Driftin' -Passed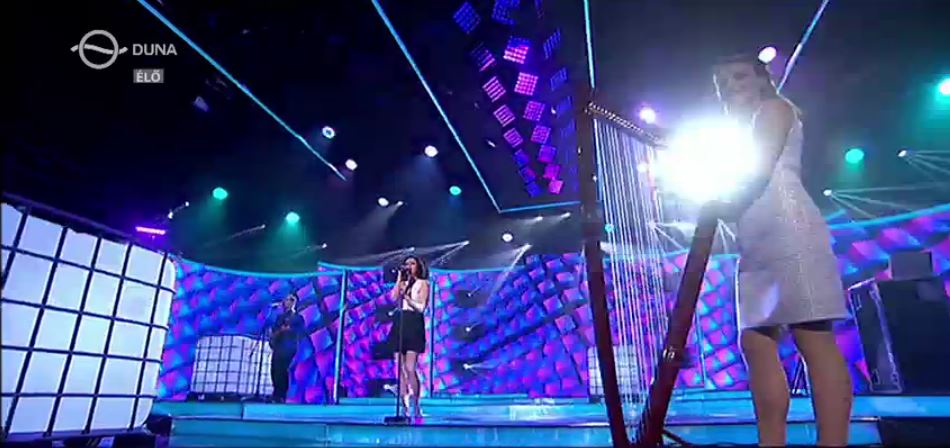 You don't see many songs with a harp and a Drum machine in 2015 but you get them both.  Sadly the group's lead singer seem to have problems singing in English, i.e they can't.  The song is trying to be a thumping disco track and slightly "modern" but it just tends to be a bit….. meh.  The lad on the Drum Machine is also not helping a lot and the lyric is a touch repetitive.  I'm bored typing this to be honest.   Let's see what the jury think.
Jury Scores : 7-8-7-7-5.  Total 34
Song 2 Szeretni fáj -Group'n'Swing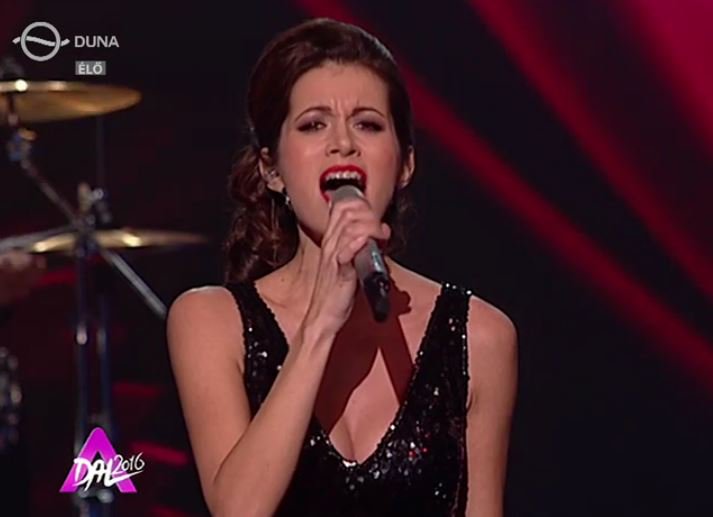 After their song about a handbag last year that I loved, Group n Swing are back again this year.  Having to reduce the group from 9 to 6 this song is a 1930's style song with a dark performance style and the lead singer woman and a blokey singing at me.  It is, sadly, instantly forgettable but in context it's better than the one just gone past.  There is even a guitar break in the middle and a key change for the schlagerists.  Impassioned is not the word for this song and her black shuttlecock dress does nothing for me either.  Jury might like it though.
Jury Scores : 7-8-5-6-5.  Total 31.
Song 3 Colors -Anna Patai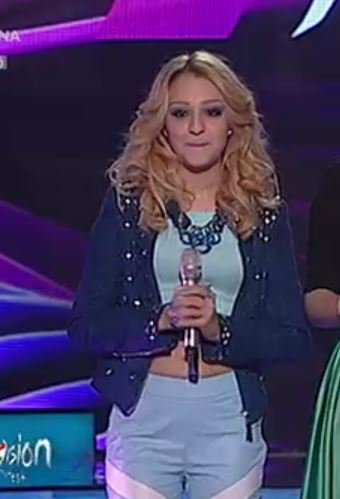 Someone has let a piece of white trash on stage.. No? It's just Anna, don't worry Europe she's nothing like Shakira or any of "dem bitches" but she is trying the urban sound.  The song title "colors" (with the rubbish American Spelling) is portrayed by two dancers spraying hair spray on the back set! – Not gay at all oh dear me no.  The song itself is more of an album track from  from a formulaic American Singer < insert name here>.  She tries the obligatory big notes, as all those types of song have, and she tries hard.  In this field it will stand out but in real life, it's a rip off of a rip off.  The Jury might well like it though as they tend to go "modern"
Jury Scores : 7-6-8-6-5.  Total 32.
Three songs in and time for a short break.  Looks like the jury are marking low this evening…
Song 4 Kinek sírjam -Maszkura és and Tücsökraj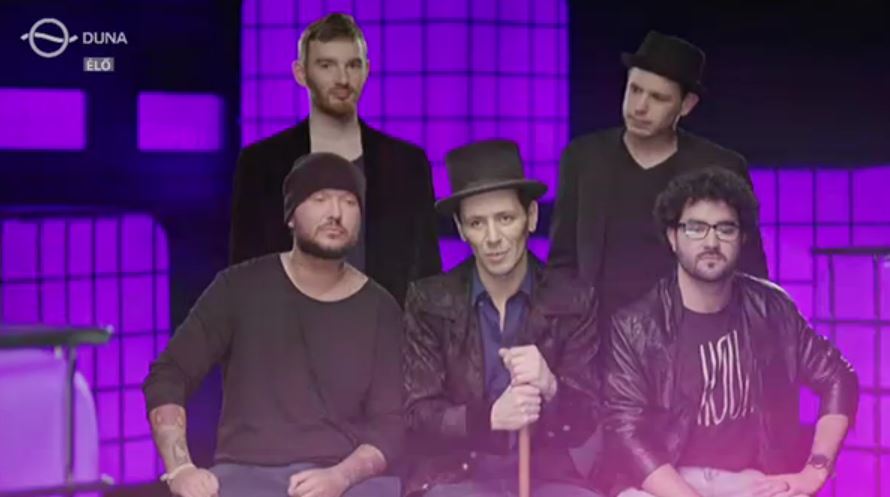 Sometimes words can't do justice to a song.  If any of you have seen the James Bond film Live and Let Die, you'll remember the skeleton with the hat and cane… He seems to be singing Hungarian.
It is truly a performance to defy words and the song is a forgettable dirge with a bit of wailing.  Totally not *my* thing.
Jury Scores : 9-8-5-6-4.  Total 32.
Song 5 Free -C.E.T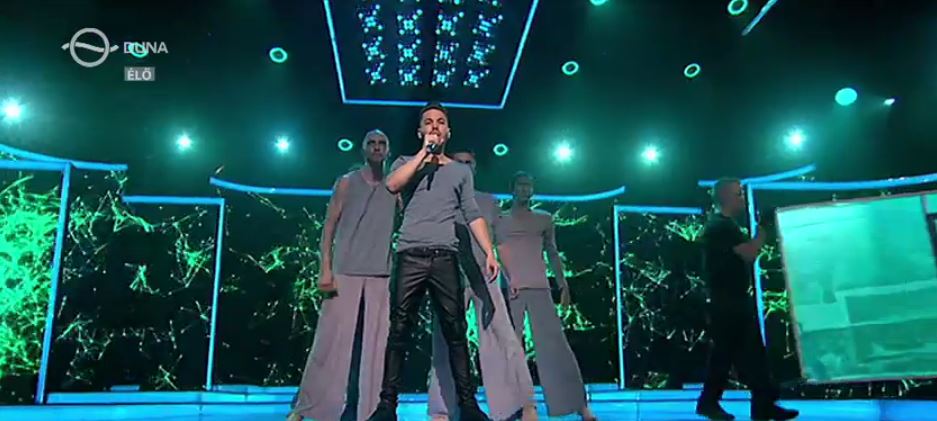 Again, words fail me.  A Technically difficult song has been made to look like a dogs dinner.  The set was supposed to do some sort of moving, but you saw all the stange hands and C.E.T decided to rip his ear pieces out and almost stop singing during that.  It was the obligatory cute man but the performance was a complete dogs breakfast of a thing.   Arguably under rehearsed and a very repetitve song was not helped by all the **** that was going on on stage.   CET looks angry…. but he should be because the song let him down as well.  Low scores here I think.
Jury Scores : 6-5-5-6-5.  Total 27.
Song 6 Gyoz a jó -Gergo Oláh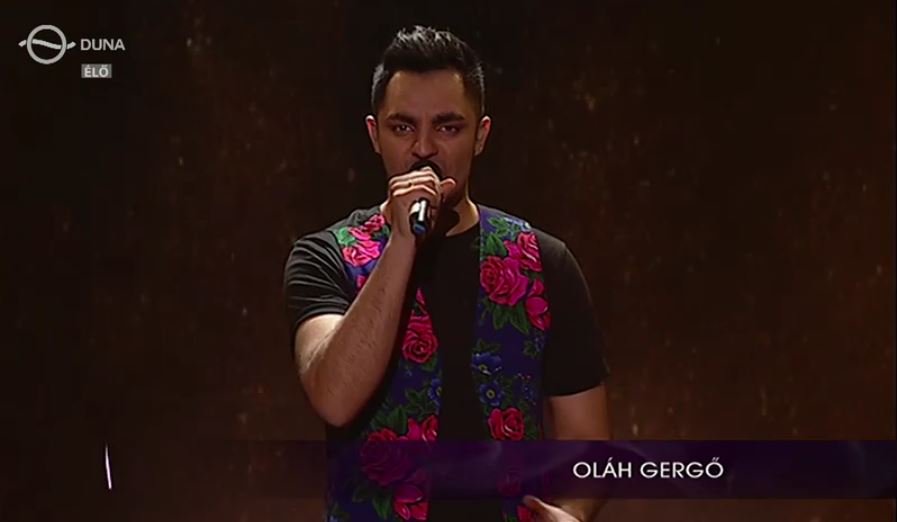 From the silly to the try hards.  There has to be one ethnic song in every selection and it appears to be this song.  Lots of stereotypical Eastern European Violin playing mixed, interestingly, with a slight bollywood vibe which is not without it's charms.  Hungarian is fine but Gergo then starts to rap and a waterfall of sand comes down…. it's all very cross ethnic but, on some level, it works well and this *should* be the best thing we have seen tonight so far.
Jury Scores : 8-10-7-8-6. 39 Points (Qualified)
Song 7 Love and bass -Laci Gáspár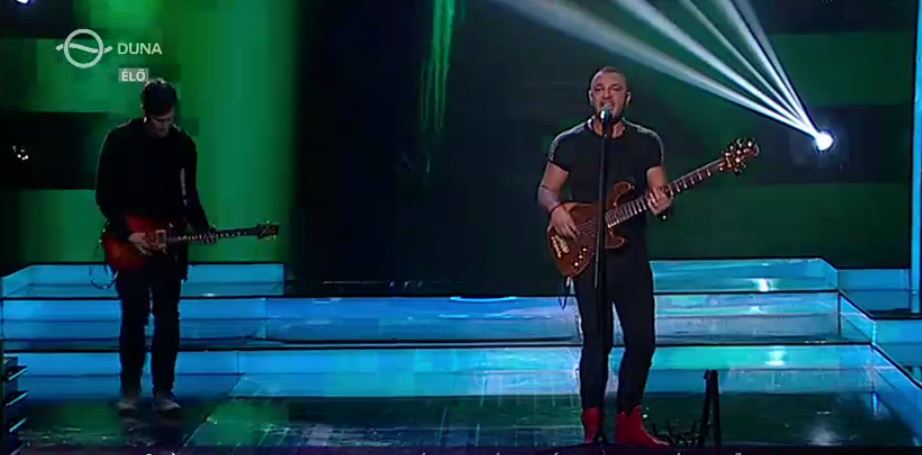 FINALLY – Something up-tempo, if you like 1970's disco which I do.  I also like the lead singer's red shoes and the cut of his jib.  As a child of the 1980's ( born in 1978) I appreciate this more than most people, until about 2 minutes in where it turns into a rap but thankfully only for a short time and your man is then boogying like the best of them.  This should qualify easily as lets face it, it only needs 34 points!. Innofensive and likable…. His boots ARE made for walking, into the next round.
Jury Scores : 8-7-9-7-6. 37 Points ( Qualified)
Song 8 Why -André Vásáry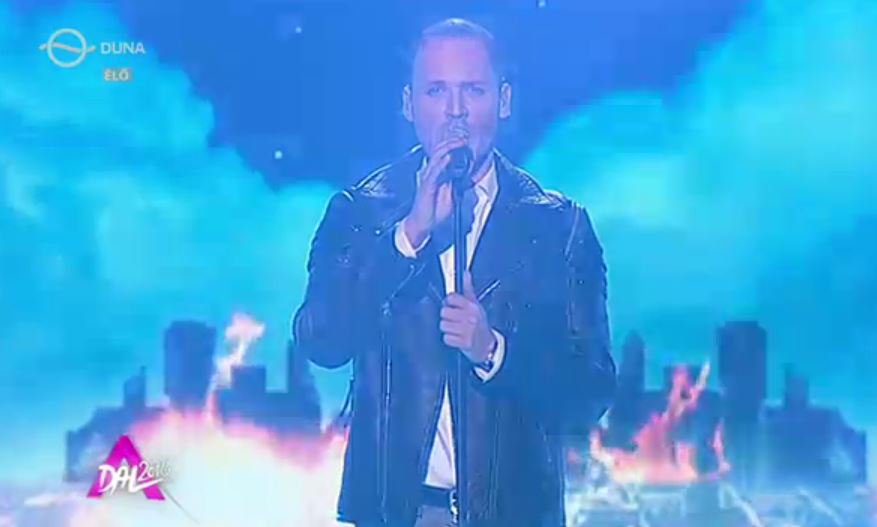 There is a golden rule in Eurovision, never give you song a title that the audience can throw back at you.  This is entitled "Why" and I was thinking that after 30 seconds.  The Leather jacketed walking gay cliché is singing his song about hate and war and the usual schtick but he is clearly the only one that thinks that this isn't totally awful.   He goes into falsetto towards the end… as if that doesn't make it *more* sensible??  It's a total mish mash of nothing….  It only has to score 35 points…. It'll be struggling.
Jury Scores : 7-9-9-8-6. 39 Points……  Astounded…. (Qualified)
Song 9 Hold on to -Karmapolis & Böbe Szécsi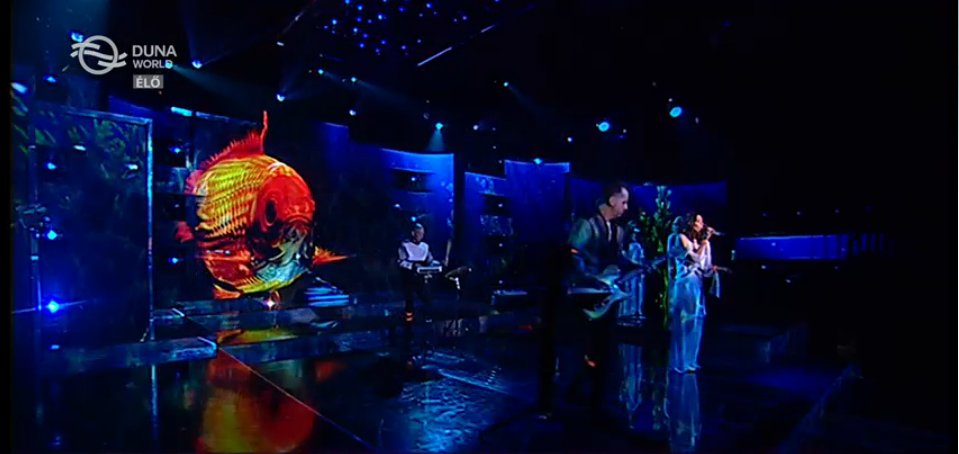 Well after that, I've decided I don't know this jury at all so I have no idea what they are going to do with this lot.
BACKDROP ALERT : She's singing in a fish tank complete with very large projected fish.  It looks completely unnecessary and has nothing to do with the song.
The song? – Oh yes…. quite a little rythmical number that doesn't do a great deal.  It has an easy-listening vibe to it  and, a bit like Boggie last year, the song is nice but it is rather the kind of thing you would hear in a lift on your way up to the menswear section of C&A.
Jury Scores : 8-8-8-6-6. Total 36.  Qualified.
Song 10 Who we are- Kállay Saunders Band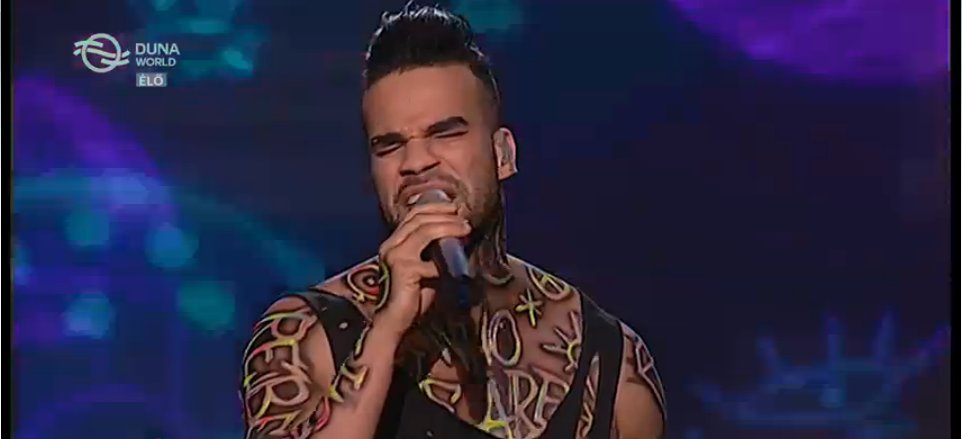 He's stopped running, but he now has the Henna tattoos adorning his body.  Something for all constituencies in this one.  The song, firstly, a proper pop song and infinitely better than everything we have seen in this and the last heat.  A band that can actually sing, despite it actually being Mr Saunders on his own just strutting around in not a great deal of anything.    His gruffness is real and earthy and this is the one to beat in the whole contest as far as I am concerned.  This should score billions.
Jury Scores :7-9-8-9-8. 41 Points. Qualified.
Now, just the Televoting qualifier to come….
PASSED – they qualified through televoting…..
Magic Mic Award
I'm calling it at song 9, It doesn't matter what Kallay-Saunders does, the look on C.E.T's face as his song went totally wrong around him wins tonight's #magicmic award…. sadly, for CET though, for all the wrong reasons!
RESULTS
Driftin' -Passed 34 Points (Qualified through Televoting)
Szeretni fáj -Group'n'Swing. 31 points
Colors -Anna Patai. 32 Points.
Kinek sírjam -Maszkura és and Tücsökraj. 32 Points
Free -C.E.T 27 Points.
Gyoz a jó -Gergo Oláh. 39 Points (Qualified)
Love and bass -Laci Gáspár 37 Points (Qualified)
Why -André Vásáry 39 Points ( Qualified)
Hold on to -Karmapolis & Böbe Szécsi 36 Points (Qualified)
Who we are- Kállay Saunders Band 41 Points (Qualified)
Until Next Week Europe!
Phil Colclough, signing off from A Dal Towers!