Ireland and Denmark came together in the playground to show that "Only Love  and Only Teardrop Survives". Yes Ryan Dolan and Emmile De Forest spent the day together catching up and sharing their Eurovision experiences so far.
Both songs are scoring highly in the Press Poll in the Conference centre as they are first and third at present.
Before meeting Emmile from Denmark, Ryan met up with the Malmo GAA Club (Irish Football team – for all our International Viewers) and he brought a friend with him – Natalia from Austria.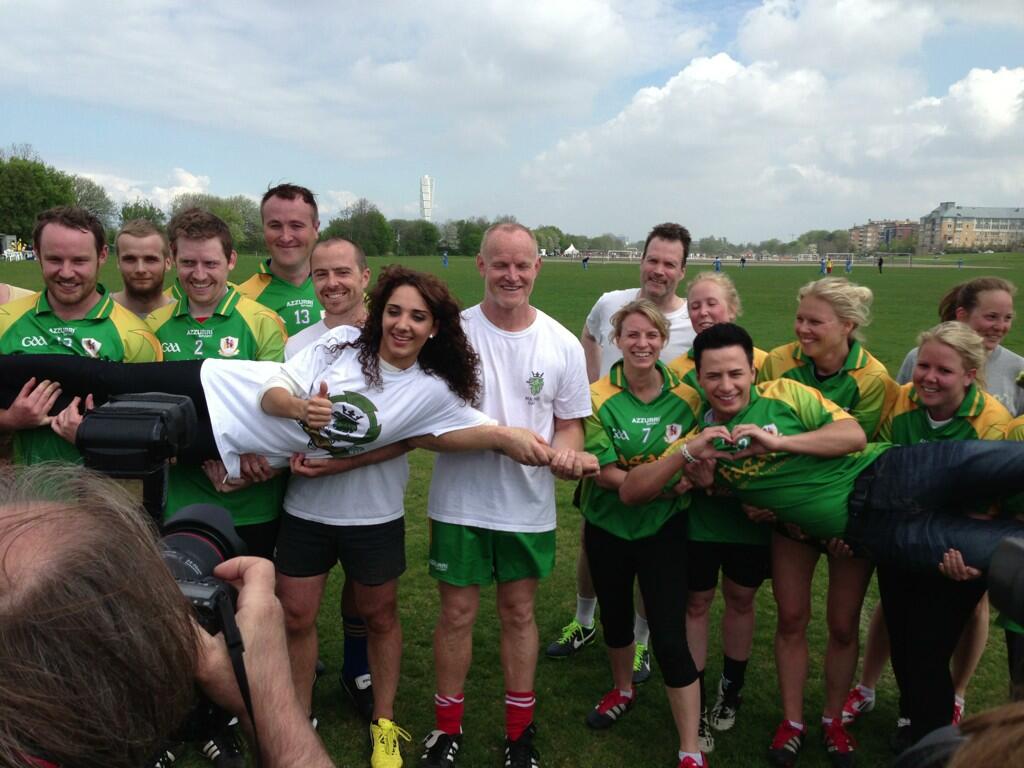 Great to see that Natalia got into the spirit of the Irish Footballing Game – the above move might be seen as a foul on the Match Pitch but at Eurovision it is a Goal! Natalia has said on ESCRadio that Ireland and Norway are her favorite songs this year so a big thank you to team Austria
If this was not enough beautiful women who are supporting Team Ireland, Ryan and Dina Garipova spent some time sailing about Malmo. Remember Dina and Ryan were Irish Dancing last week at the Irish party and Ryan was in Moscow at Dina's Russian Eurovision Concert.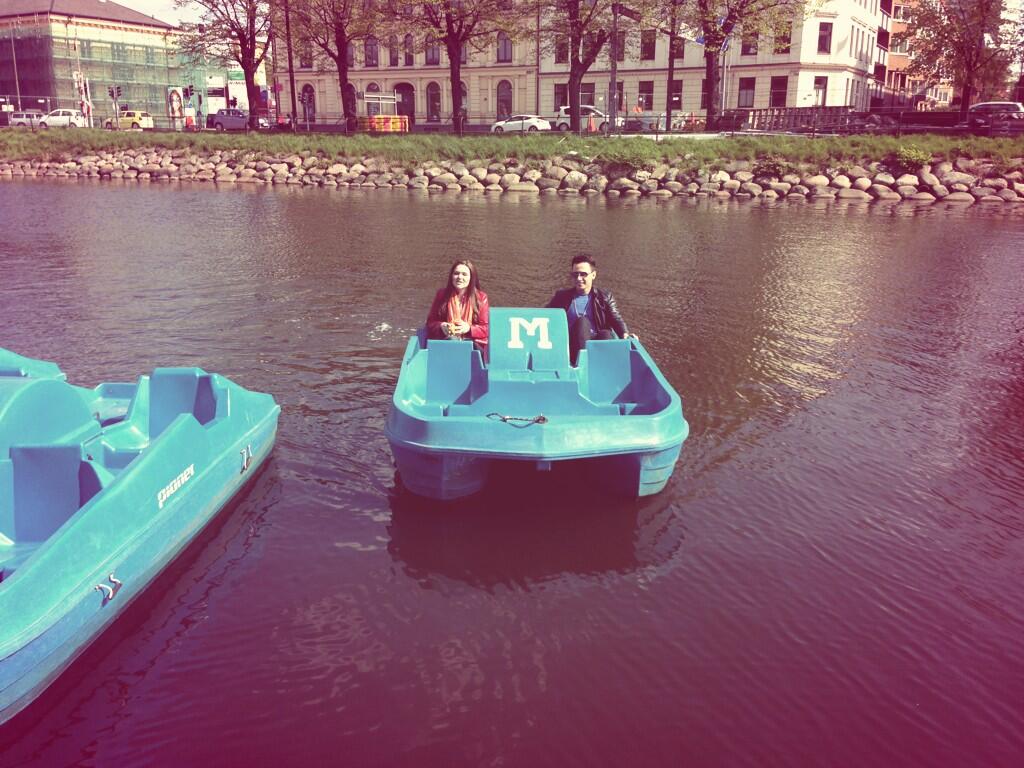 Today we will have 2 dress rehearsals of Semi Final 1 – so good luck to Ryan, Emmilie and Natalia.
Author/Website co-founder and Editor in Chief Garrett Mulhall
Source – Eurovision Ireland ,RTE and Twitter