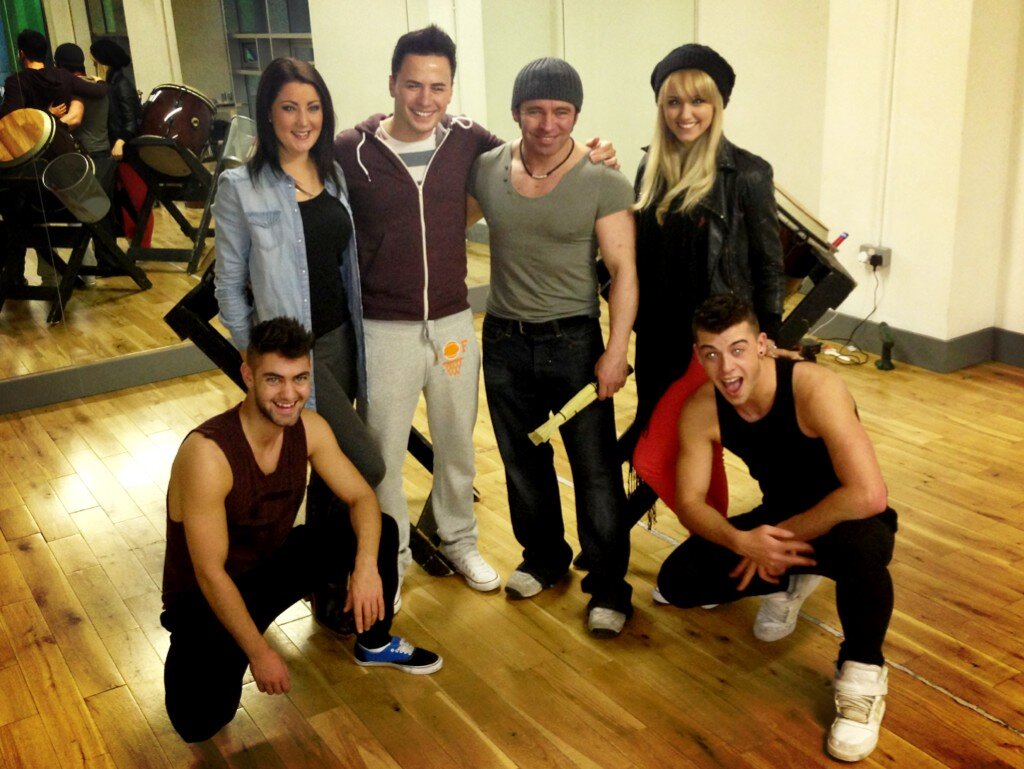 Ryan has been hard rehearsing for the Eurosong Final. Pictured here with his team for Friday night's Eurosong Final. You may just recognise one of Ryan's singers? Yes it is Leanne Moore who has supported Jedward for the last 2 years at Eurovision. Might she be the lucky charm and make it 3 times in a row?
Ryan is currently the favourite in the betting stakes with Paddy Powerwhere he is 6/4 to win. However the odds have shortened considerably among the other artists.
DO YOU WANT TO HEAR RYAN IN INTERVIEW?
Ryan was interviewed on WLR FM last Tuesday where he was talking of his song "Only Love Survives" and his Eurosong experience. To listen to the interview click on the below pod cast and he is on the Tuesday listing.
http://www.wlrfm.com/wlrfm-podcasts/deise-am-podcasts.html
Ryan will performing Song 4 "Only Love Survives" which was composed by Ryan himself and Wez Devine. Ryan is mentored by Stuart O'Connor of Spotlight Productions.
(YouTube Video Courtesy of Ryan Dolan)
Can Ryan win the Eurosong Final tomorrow on the Late Late Show on RTE 1? Let us know
Source Eurovision Ireland and Ryan Dolan Twitter