BELGIUM – The small country tonight proved that Belgian's do have a sense of humour with a bright and strong semi final in their Eurosong Selection for Eurovision 2016.
With many surprises along the way from former Belgian Eurovision participants to tweets from Johnny Logan to a very vocal judge who liked to use the 'Sh&T' word on primetime tv, it was a cracker of a show. You can see the show in pictures and our comments by READING HERE.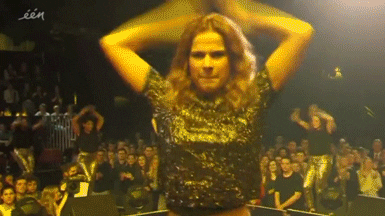 In the public vote it was decided that the current favourite among the viewers was Laura Tesoro with her song 'What's The Pressure'. 
The acts have a week now to rework their songs and take on the comments from the judges and see if the public can have their minds swayed.
Did you tune into the show? What did you think of the songs? What was your favourite?
Author/Editor in Chief Garrett Mulhall
Source : Eurovision Ireland