It is "Ryan Time" as we call it on Eurovision Ireland. Ryan Dolan (Ireland's representative at Eurovision 2013) has had a busy few days. On Monday he performed at Stormont (The Northern Ireland Parliament Buildings) for the The DUP First Minister and  performed for the parliament members. Not many performers are awarded this honor and Ryan was there with his 2 backing singers. Here he is pictured below with Martin McGuinness at the steps of Stormont.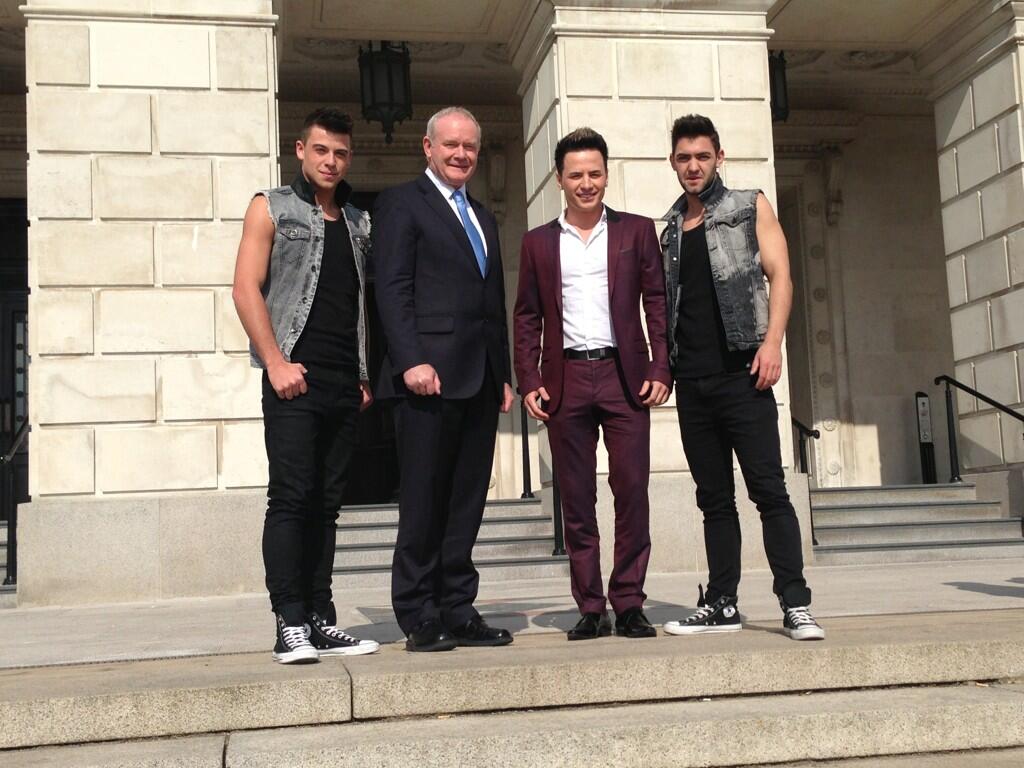 Ryan has been a busy man as he has released a new video version of his cover of  "Mirror"-Lil Wayne/Bruno Mars/Michael Jackson. Hi version of the song is available on i-tunes too and is gaining popularity following his Eurosong win and is almost at 100 thousand views on YouTube.
(YouTube Video Courtesy of Ryan Dolan)
Now they always say that Imitation is the greatest form of flattery. Well you will remember the name "Static Movement" from Britain's "Got To Dance" TV show this year. They were fantastic and did Ireland proud on the show. Well they have turned their skills to Ryan's  "Only Love Survives" and and one word – WOW!
(YouTube Video Courtesy of Eric Roberts)
If you like the guys moves – We Do – then make sure to follow their official Facebook Page at 
https://www.facebook.com/pages/Static-Movement/137564662973960?fref=ts
Ryan is off to Amsterdam for the Eurovision In Concert show – so expect to be in for a treat!
Author/Website Co-Founder and Editor in Chief Garrett Mulhall
Source Facebook