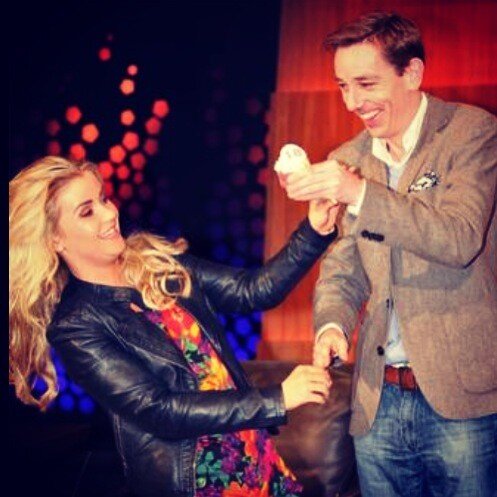 Yes Aimee gets to grips with Ryan – no not Dolan – but Eurosong host for tonight Ryan Tubridy. Yesterday Aimee celebrated her 18th Birthday and poor Aimee fell foul to Ryan's cheeky ways and got a lot more cake than she bargained for. But nothing is stopping her from delivering a top class or Douze Points performance of her song "Crashing Down"  tonight.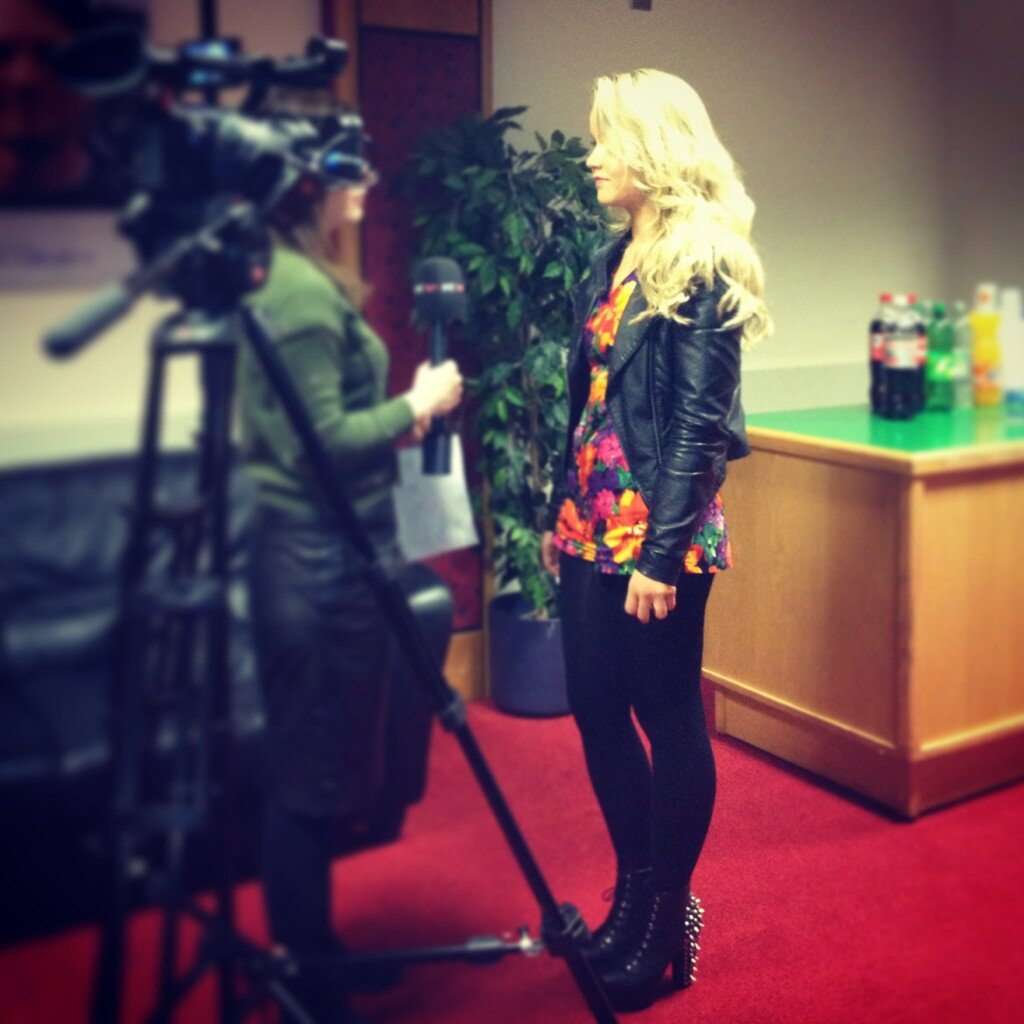 Aimee has been busy doing television and newspaper interviews but nothing seems to shake her confidence.
Tune in tonight to see Aimee perform "Crashing Down" – Song 2 – on the Late Late Show on RTE 1. Can Aimee win?
(YouTube Video Courtesy of ReligionMusic)
Source Eurovision Ireland and Aimee Official Twitter