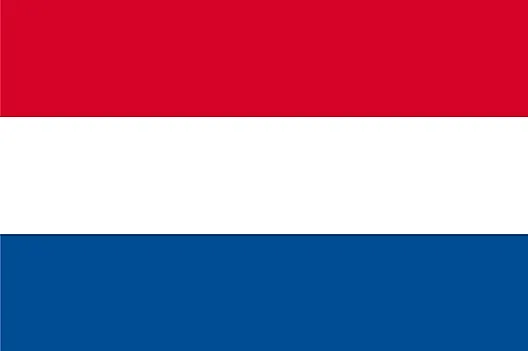 So, it's only been just over a week since The Netherlands took the Eurovision crown and the hosting responsibility passed over from Israel to this beautiful country . There has of course, since then been a lot of speculation about which city the Dutch will pick as host city with at least 6 cities, Amsterdam , Rotterdam, The Hague, ( who have already hosted in 1976 and 1980), Arnhem , Maastricht , Utrecht , also expressing an interest in taking on the hosting duties for 2020. Amsterdam , being the capital city would immediately seem the most obvious choice; 1) It's the capital city 2) It has great infrastructure with an airport close by and 3) is hugely popular with tourists every year. However it seems that the tourist love of Amsterdam is somewhat a problem for the Netherlands national Tourist board who have apparently stated that they hope Eurovision will be held elsewhere as there is concern that Amsterdam is overwhelmed enough with tourists already and does not need any extra promotion .
It may be for this reason that other host countries over the years have chosen not to hold the contest in their capital city as there are other, just as attractive places which tend to get overlooked by tourists and hosting the Eurovision song contest gives an opportunity to showcase and promote a city or region which normally would not be considered as a place to visit by many people . Let's take a look back at times where the host country has chosen NOT to host in its capital city :
SWEDEN 2013 :Host city : Malmø
In a year when everyone thought that the contest would return to Stockholm , it came as some surprise when Malmø won the right to host . The city had last hosted in 1992, when the contest was on a much smaller scale than it is now . However , the biggest advantage it had in comparison to 1992, was the Oresund bridge, connecting Malmø with Copenhagen in Denmark, so this also gave the option of accommodation in Denmark too , with easy access to railway and travel over the bridge to not just the Malmø Arena, but the city centre too. Incidentally, this is the last time to date that Eurovision was NOT held in a capital city .
GERMANY 2011 : Host City : Dusseldorf.
When Germany won in 1982 , the country was still divided into East and West Germany and the 1983 contest held in what was then West Germany, in Munich . So it was anticipated , when Germany won the 2011 contest with Lena's Satellite , that with German reunification having happened several years before that the broadcaster would want to choose Berlin. However, they chose Dusseldorf , not usually a city widely known for tourism but more for fashion industry and art design. However the city had the right requirements for hosting Eurovision and no doubt hosting Eurovision has done enough to attract visitors back to the city since .
UNITED KINGDOM 1982 : Host city : Harrogate
Where is Harrogate? This was the question on the lips of many people throughout Europe when Eurovision came to this sleepy town in North Yorkshire in 1982 . A somewhat surprising choice for many people in the UK after previous hostings being in major Uk cities such as London, Brighton and Edinburgh . However, Harrogate today benefits much from tourism as many flock to North Yorkshire , to see picturesque sights such as the Yorkshire Dales and Harrogate as a fashionable spa resort is a place to visit for anyone going to this county .
So , what do you think? Based on seeing the occasions where Eurovision has been hosted elsewhere other than the host country's capital city , do you think Eurovision 2020 should still be in Amsterdam? Or is there another,less known place/ region in The Netherlands that you would like to see being given the hosting duties and therefore ability to show Europe and the rest of the world what they have to offer? Please feel to leave comments if you wish .
Author : Sarah Rudman
Source : Eurovision Ireland , ESC xtra , Wikipedia
Image Source : You Tube