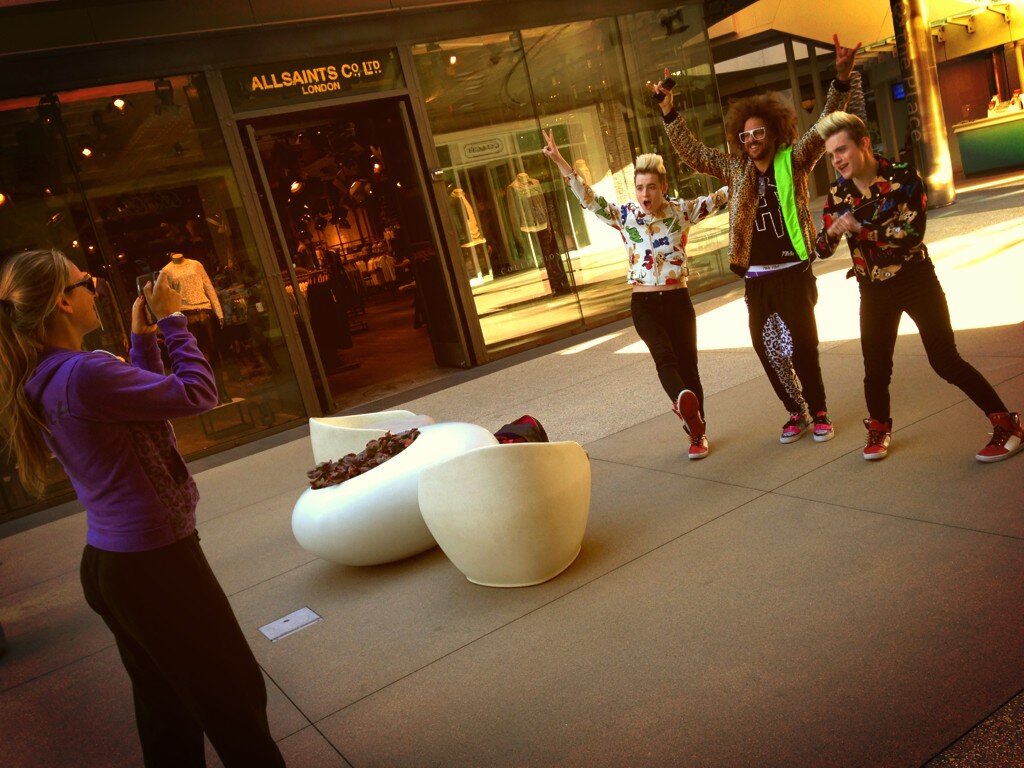 (Photograph Courtesy of PlanetJedward Twitter)
Irish Eurovision Duo – Jedward – are currently stateside recording new material and hanging out with some new friends.
Jedward seen here in Santa Monica, are recording new material and as you can see they are spending time with LMFAO front man RedFoo. Is this an indication of where their music is heading? It is interesting to see that despite not winning Eurovision, they have certainly made the most of the experience and it has opened many new avenues for them.
(YouTube Video Courtesy of tatiHOLLYWOOD)
What next for the Irish Eurovision Stars?
Source – PlanetJedward